Flawless skin, Hello! How to get 10/10 makeup with your blender
Imagine a world without beauty blenders? *shivers* Thank heavens, beauty blenders exist! How did we ever live without them? 
Everyone from the Kardashians to Nikki De Jager, uses beauty blenders. BUT watching copious tutorials doesn't mean we always know every single, trick, hack and tip. Blenders are pretty simple and easy to use, but there's a lot more to it than you and I would initially think. 
The most important and easy to forget fact is that you can use your blender wet or dry! 
(Wet on left...Dry on right!)
I will step forward to admit that when I am in a rush, I have forgotten about wetting my blender...many, many times (Beyoncé would be so disappointed in me 😔).
Best to use wet:
For liquid and foundation, concealer, and contour
How wet you make your blender will determine the type of makeup finish you accomplish. For a natural, light finish, a damp sponge is best. If you like a fuller coverage, only a little bit of moisture will do perfectly, as that will allow you to build up the product.
Plus, if you wet your blender, it will absorb even less foundation and other products so more goes on your face and less stays in your sponge! 
Best to use dry: 
 For powder bronzer, blush, and highlight 
For these products, it's best to use your beauty blender dry. The rounded base of blenders is perfect to apply onto your face, thus giving you symmetrical results.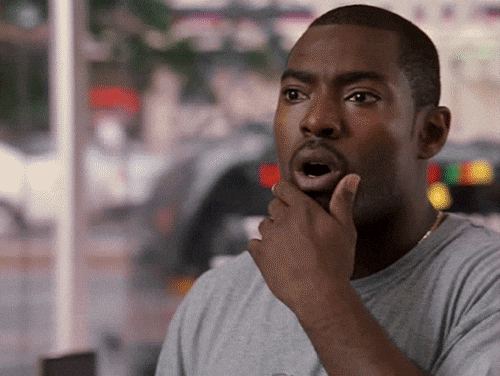 Here are some tips to create a quick flawless base for those days when you are in a rush. (practically every day for me!)
Step 1: Avoid using too much product the first time by gradually adding more product to stipple and achieve the coverage you want.
HACK: Put a small amount of foundation on the back of your hand and dip your blender in a little, then start blending into your face.
Step 2: The slanted or pointed edges of our blenders are perfect for hard to reach areas like those tricky corners of the eyes, face and nose.
Step 3: The round base with fluffy, velvet bristles is perfect for larger areas. Buff away excess product without absorbing it.
Step 4:  You've now created a Flawless Finish
Using your blender this way, means that you will never look cakey nor will you have to rely on a million filters and tools to achieve a flawless look. 
And, thanks to the microfiber layers, our blenders absorb 70% less product than average blenders. Yes, you read right, 70%! This means that not only are Sunday Ivy Blenders more effective, but they will also save you money and time. You and I no longer have to see our money going down the drain every time we clean our blenders! #bossbabe
See our full How to Use Your Microfibre Blender video now.
More How to's coming soon! 
Still not convinced? Check out our reviews, they speak for themselves! 




P.S. Check out @tirae.makeup for her YouTube video on how she uses our product.
Thanks @clementinecuthbertson for being our beautiful model