How to: not go broke this Black Friday 💸💸💸
Black Friday is nearly here, and my purse is ready! My shoopping carts are bursting, I'm ready for the moment I press that golden 'checkout' button. Our baskets have been full of stuff since October in preparation for the 29th.  
The deals are always enticing; however, you do not want to overspend and then spend the rest of the month eating some questionable meals…
The advice that everyone always says: just stay away from the shops - physical and online. Avoid the shops and online retailers like the plague; run, hide, cover your eyes and ears because that will be the only way you don't go broke this Black Friday. 
But who are we fooling, that advice is neither realistic nor practical!  Who actually has iron strong self control? You and I know that we will be having a cheeky look online and in stores at the deals and buying a few things.🤞
These are some of the things I do before Black Friday to stay focused on the best deals and not get lost in the sauce: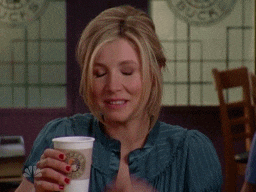 Do Not Get Caught Up in the Hype 
The deals sound so good! Those discount percentages sound glorious, but do you really need it all? These deals sound like they will never come back, and it feels like if you don't grab this opportunity, it won't come back, but trust me honey, they will.  
Getting caught up in the hype can lead you to make some serious mistakes. One of the best ways to not get lost in the sauce is to resist looking at what other people may be getting. Some people around love sharing or talking about all the deals, so naturally you become very interested. To avoid getting lost in the hype, maybe don't go shopping with that indulgent friend or remind yourself what your main aims are for the sales. 
Spend Only What You Can Afford 
This sounds obvious but it is very easy to spend more than you have. 
Before you go online or hit the stores, have a quick look at your bank account. If you are in public and dim the brightness of the screen or start to feel a little anxiety (as we all do), this is an indicator that you should probably be careful with how much you spend. 
One way to limit your spending is to place a limit on your basket amount. I have placed a £30 cap on new makeup products excluding skincare. This has helped me to think more critically about what I really need and don't. It's especially useful when you have the habit of making your basket get over £150 all the time. 
Make a List of What You Really Want
Do you really need everything in that basket? 
A great way to make sure you spend what can afford is to make a list of what you really want or need.
I have many things in my basket that I have half considered or are very similar to something that I already have so this has been a great way for me to keep myself in check and focus on what I really need. This Black Friday, I am in great need of a new blender (I've been eyeing a new Big Fuzz Blender) and a new primer to set my makeup that will help control oil but not leave me as dry as the Sahara. I will be open to some other products, but having this little list for myself allows me to stay focused and less tempted by other products I really don't need. 
Creating a wishlist is a great way to stay focused on what you really want or need! Also if you find that your wishlist is quite long and that you won't be able to afford everything you want, remember that Christmas is right around the corner, and your family and friends might benefit from you sharing the wishlist with them. Everyone loves buying their friends' and families' presents on Black Friday to save some cash!
Compare Prices 
Comparing prices between shops is the perfect way to make sure you are getting the best deal this Black Friday. This will allow you to maximise your money and curb spending too much unnecessarily. 
Don't forget that you can always compare prices of different products within the same retailer so you can get a full view of where you can save the most. 
Also remember to read the reviews on each product you plan to buy. If their reviews don't speak for themselves, like Sunday Ivy's, then taking some precaution before purchasing is a must. 
Check the Refund Policy 
Before purchasing anything, first check the refund policy for Black Friday sales. 
In case you regret your Black Friday purchase or the item is faulty, knowing the refund policy will help you to solve the issue. 
You may purchase from a retailer with conditions placed upon certain items so make sure you have a good understanding of their policy. Many companies do not allow returns on sale items!
Take Away
Using these methods will leave you feeling whole, happy and proud of not getting lost in that Black Friday sauce when you reflect on your purchases Saturday morning. 
And don't worry, Sunday Ivy got you girl! 
Have you checked out our Black Friday Sale? We have free shipping and 3 for 
Yes, you read that right! Great deals are not just on one day for us! 
Stay updated with all our news and offers on Instagram and Facebook